East Gwillimbury (EG) is home to a vibrant arts and culture scene, with many diverse attractions, activities, public art, urban design and architecture, heritage spaces, community organizations, dining experiences, events, festivals and more to enjoy each year! For more information, please visit the Arts and Culture page on the Town's website.
Existing and prospective employees will appreciate the diversity of experiences that our community brings, and there are many opportunities for corporate engagement and sponsorship. Get involved and start planting your roots in the community today!
Check out the Town's Municipal Cultural Plan and Cultural Mapping Project, guided by our Arts and Cultural Advisory Committee, to learn even more.
Public Art
The role of public art in facilities and on Town property is to serve as an expression of support of the arts in EG. We recognize the value of local artists and offer support through the provision of display space.
If you would like to display your art in a Town facility or park or want to learn more about the policy, view the buttons below.
Public Art Policy Public Art Policy Application
Public Library
The East Gwillimbury Public Library, founded in 1974 by Town Council, provides all residents with access to knowledge, learning, discovery and understanding on a wide range of topics for all ages.
The Public Library features two branch locations, one in Holland Landing and one in Mount Albert.
Community Groups and Service Clubs
Check out a comprehensive listing of EG's community groups and service clubs, including seniors clubs, healthcare support networks, artists' associations, nature clubs, community services and more.
Events
The Town of East Gwillimbury (EG) is a lively, family-friendly community with many spectacular events for everyone to enjoy throughout the year. Browse through our annual events below!
For community events, please visit our Community Event Calendar page.
Would you like to sponsor an event?
Please fill out our 2022 Event Sponsorship Package form. If you have any questions, please send us an email.
Volunteer at EG's Events!
Looking to volunteer in our annual events? Join our Engaged EG Volunteer Program! For more information on how to become volunteer, please visit our Volunteer EG page.
EG Events
Mayor and Council Pancake Breakfast
Check back for 2023 information.
Family Fun Day - February 21, 2022
Thank you to our event sponsors, Picone Real Estate and Youth and Community Initiatives Fund.
Easter in East Gwillimbury - April 16, 2022
Thank you to everyone who joined us at the Easter Bunny Hike!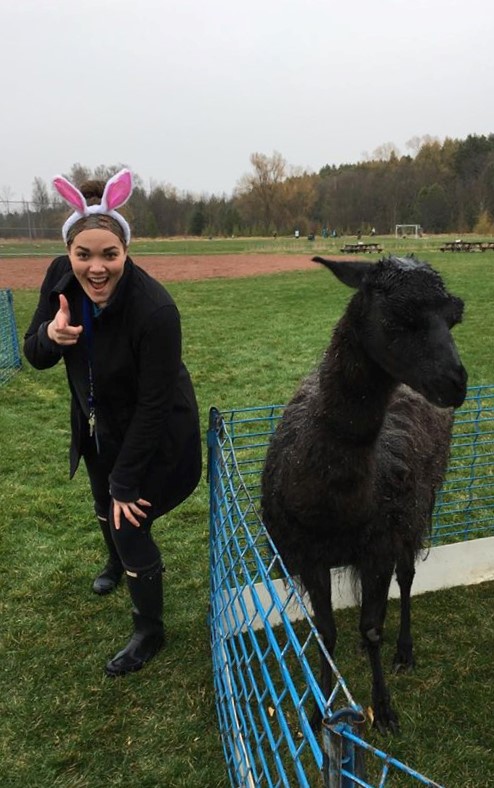 Thank you to our event sponsor Lander Realty!
Volunteer Appreciation - April 25, 2022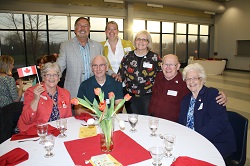 Thank you for coming out to our Volunteer Appreciation Event! We hope to see you in 2023!
Operations Centre Opening - May 14, 2022
Thank you for coming out to the Operations Centre Opening Event!
Farmers' Market - May 19 to October 6, 2022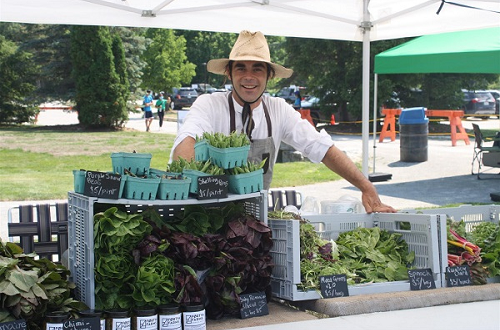 Enjoy local fruit, vegetables, perennials, eggs, meat, cheeses, baked goods, honey, soaps, and much more while supporting our local businesses with minimal contact.
Check out our Farmers' Market page for more information!
When is it?
You can visit the EG Farmers' Market every Thursday from May 19 to October 6, 2022 and runs from 2 p.m. to 7 p.m.
The Grand Opening will take place on Thursday May 19 from 2 – 7 p.m.
Where?
The Farmers Market will be held at the East Gwillimbury Civic Centre at 19000 Leslie Street, Sharon.
Community Open House - Thursday, May 26
Thank you for coming out to our Community Open House! We hope to see you in 2023!
Recreation and Parks Month - June 2022
EG is proud to embrace the movement, June is Recreation and Park Month (JRPM). Along with many other communities throughout Ontario, we use JRPM to promote local recreational programs and amenities that are available for everyone to enjoy.
Please visit our Recreation and Parks Month page for more information!

Canada Day Event - July 1, 2022
Thank you for joining us at our Canada Day Event. We hope to see you next year!
Tapestry of Taste - August 12 and 13, 2022
Thank you for joining us at our 2022 Tapestry of Taste Event! Stay tuned for next years line up.
Music Nights
Thank you for joining us at our 2022 Music Nights! Stay tuned for next years line up!
Nature Day - September 17, 2022
Thank you for joining us at this years Nature Day Event! We hope you can join us next September!
Haunted Halloween Hike - October 28, 2022
No registration is required. Supplies are limited and will be provided until they last
Date: October 28, 2022
Time: 6 to 8 p.m.
Location: Sharon Temple
Come out to East Gwillimbury's Haunted Halloween Hike event to enjoy a 'spook'tacular evening filled with treats, activities, and fun!
Don't forget to wear your Halloween costume and bring a flashlight! This event is fully outdoors.
This event is proudly sponsored by Lander Realty.
Activities:
CPRC Entry Station
Lander Realty (Sponsor Booth)
Green Screen Photos
Haunted Trail geared for ages 7 plus
Spooky Stories (EGPL)
Knights in the Classroom
Hot Drink Station
EG Fire Department
Fire Pit
Monster Mash DJ
END – Pick your own pumpkin while supplies last
Photo Gallery: HHH 2022 will appear here on the public site.
Remembrance Day Service
Each year on Remembrance Day we gather as a community to honour the men and women that made and continue to make the ultimate sacrifice for our freedoms. This year, please join us on November 11 at 10:40 a.m. outside the Civic Centre (19000 Leslie St) as we honour our heroes. This event is outdoors.
EG Tree Lighting and Christmas Market - November 12, 2022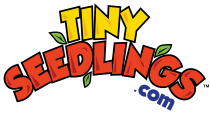 Join us on Saturday, November 12, 2022, from 4 to 8 p.m. at the East Gwillimbury Sports Complex (1914B Mount Albert Road) for our Annual Tree Lighting ceremony and to stroll the Christmas Market!
This event is proudly sponsored by Tiny Seedlings.
Applications close on Monday, October 31.
Schedule
Vendor Market (4 to 8 p.m.)
Fire Pit (4 to 8 p.m.)
DJ (4 to 8 p.m.)
Tree Lighting and Speeches (6 to 6:15 p.m.)
Free Indoor Skate (6:30 to 8 p.m.)
Santa Claus Parade - November 13, 2022
This year's theme is Christmas Traditions; experience the variety of traditions that friends and family use to celebrate Christmas every year, whether new or old!
Date: Sunday, November 13, 2022
Parade Start Time: 2 p.m. The route starts from the EG Civic Centre to the EG Sports Complex.
View the parade route and road closures
Donations for the toy and food drive will be collected along the route. Activities, photos with Santa, skating and snacks to follow at the EG Sports Complex until 4 p.m.
Dare to Care - November 24, 2022
Be a holiday hero!
Bring non-perishable food items, unopened toys and cash donations for the East Gwillimbury Emergency and Community Safety Services food and toy drive.
Date: November 24, 2022
Time: 10 a.m. to 1 p.m.
Locations:
Foodland in Mount Albert (19263 Highway 48, MountAlbert)
Vinces in Sharon (19103A Leslie Street, Sharon)
Real Canadian Superstore (18120 Yonge Street, East Gwillimbury)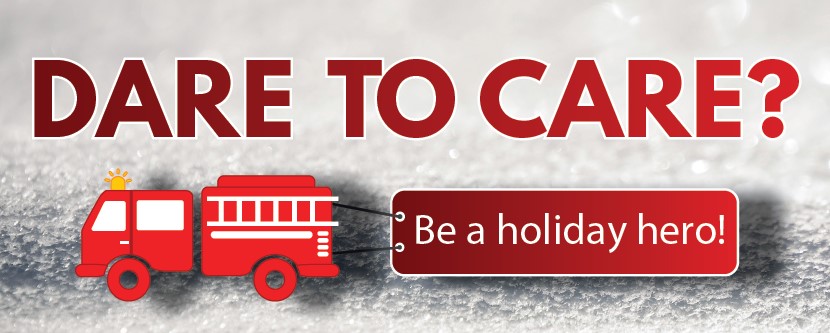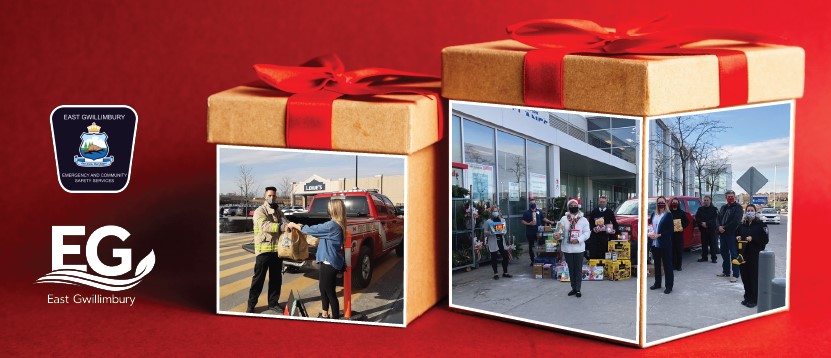 NYE in EG - 'Noon' Year's Eve Event - December 31, 2022
Check back for 2022 information.
Contact Us
Stay in touch with us to learn more about our community's activities and events that showcase the talent in EG! Email the Arts and Culture Advisory Committee to learn about upcoming events.