EG Loves Local
East Gwillimbury's local restaurants, shops, and services are at the heart of our town's economy. Investing in a local business not only keeps your dollars close to home, but it helps create more jobs, supports our community, encourages entrepreneurship, and reduces your environmental impact. Be sure to share your love for local by using the hashtag #EGLovesLocal on social media.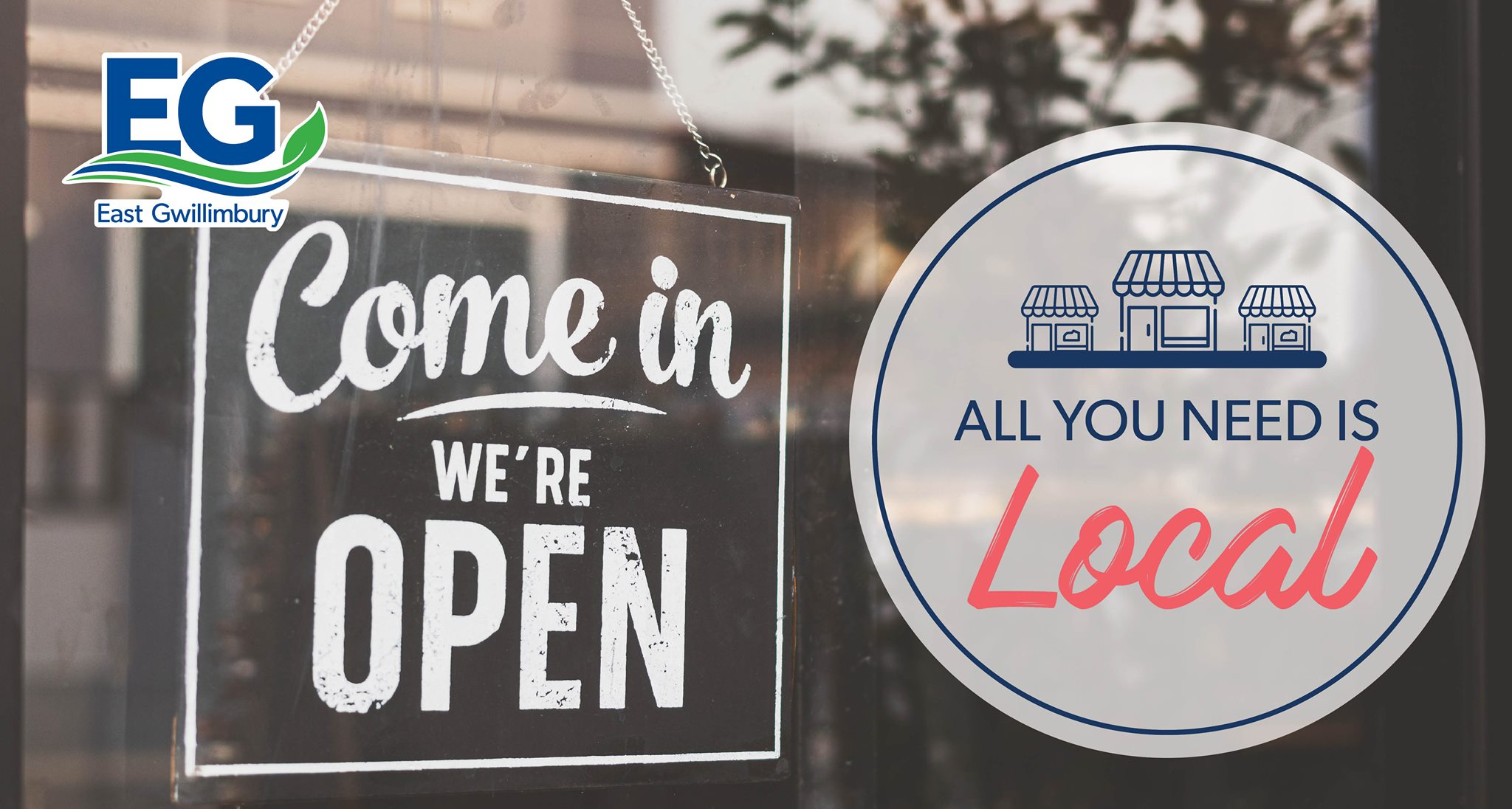 All you need is local! Whether you're looking for delicious neighbourhood eats, shopping for that special someone, or celebrating time together at home, many local businesses have something for you! Bookmark this page, as we will share tips and ideas on how you can support the many businesses that call East Gwillimbury home. Join the conversation and share how you've been supporting local by using the hashtag #EGLovesLocal.
2022 Holiday Season
Show your love for local businesses this holiday season. From handcrafted cards to glowing flower arrangements to neighbourhood eats, plan the perfect day for your loved one while supporting EG businesses.
There are many ways to show your love for local. You can make a difference by:
Ordering takeout or delivery from a local restaurant
Shopping online or using curbside pickup from a local business
Leaving a positive review online and sharing your experience with others
Sharing your love for local by using #EGLovesLocal on social media
Buying gift cards from local businesses to use at a later date
Holiday Events and Markets
Old Fashioned Christmas
Sunday, December 06 | Sharon Temple National Historic Site
Christmas Land with Polar Express at Niemi's
November 12 until December 17 and 20-22 | Niemi Family Farm
Santa Clause Parade
Sunday, November 13 | Along Mount Albert Road
Tree Lighting and Christmas Market
Saturday, November 12 | EG Sports Complex
Holly Berries Artisan Christmas Show
Saturday, November 05 | Holland Landing Community Centre

Shop Local Guides
Looking for more shop local options? View the East Gwillimbury Shop Local Directory for a list of retail, restaurants, and services offering curbside pickup, takeout, and delivery.
Want support local businesses while spending the day exploring EG? Check out Experience East Gwillimbury's The Ultimate Trip Guide. The guide is full of information about our region, including fun stops to visit that include Farm Experiences, Farm Fresh Food and Good Eats, Local Farmers' Markets, Parks, Museum, and Recreation, and Shopping.
ShopEG is an extension of the East Gwillimbury's Chamber of Commerce business directory that is more inclusive, with real-time updates and the ability to expand to include local events and special offers from our local businesses.
N.B.: It is recommended that you contact the local businesses or check their website and/or social media in order to ensure their hours and services have not changed.