Help Support Local Businesses
East Gwillimbury's local restaurants, shops, and services are at the heart of our local economy. For those looking to help support East Gwillimbury businesses, especially during this time, below is a guide to local businesses that have adapted their operations to continue
serving our community safely.
Please continue to follow all current recommendations
from the Regional Municipality of York Public Health
regarding physical distancing and self-isolation.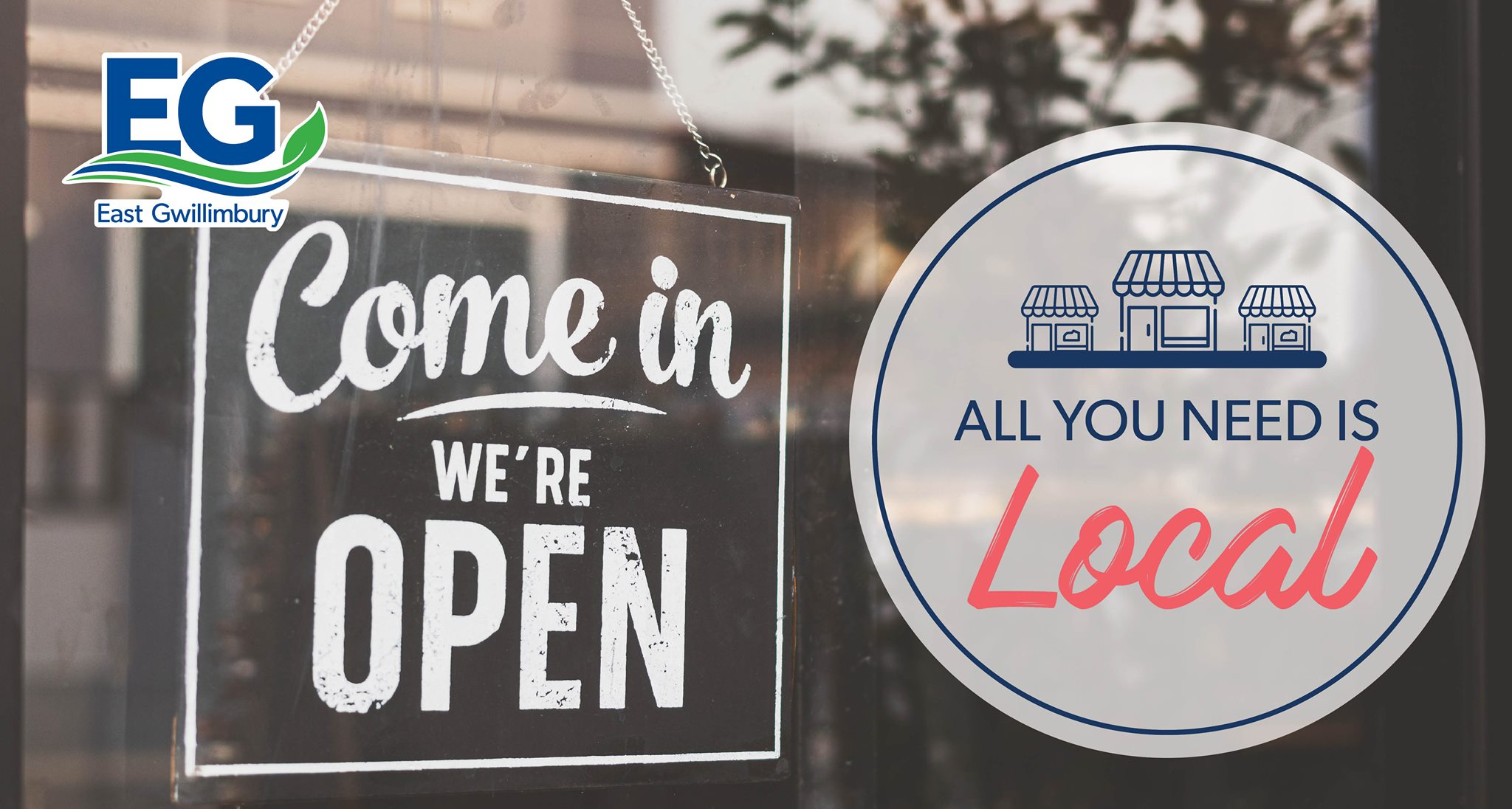 All you need is local! Whether you're a foodie looking for some good local eats, shopping for that special someone or looking for fun ways to celebrate time together at home, many local businesses have something for you! We'll be sharing tips and ideas on how you can support the many businesses that call East Gwillimbury home throughout the month of February. Join the conversation and share how you've been supporting local by using the hashtag #EGLovesLocal.
Valentine's Day 2022
Show your love for local businesses this Valentine's Day. From handcrafted cards to glowing flower arrangements to local eats, plan the perfect day for your loved one while supporting EG businesses.
There are many ways to show your love for local. You can make a difference by:
Ordering takeout or delivery from a local restaurant
Shopping online or using curbside pickup from a local business
Sharing your love for local by using #EGLovesLocal on social media
Buying gift cards from local businesses to use at a later date
Still searching for the perfect gift? Browse the East Gwillimbury Chamber of Commerce's 2022 Valentine's Day Shop Local Guide here.
Shop Local Guides
Looking for more shop local options? View the East Gwillimbury Shop Local Directory for a list of retail, restaurants, and services offering curbside pickup, takeout, and delivery.
Want support local businesses while spending the day exploring EG? Check out Experience East Gwillimbury's The Ultimate Trip Guide. The guide is full of information about our region, including fun stops to visit that include Farm Experiences, Farm Fresh Food and Good Eats, Local Farmers' Markets, Parks, Museum, and Recreation, and Shopping.
ShopEG is an extension of the East Gwillimbury's Chamber of Commerce business directory that is more inclusive, with real-time updates and the ability to expand to include local events and special offers from our local businesses.
If you are an East Gwillimbury business and would like to submit information on your business to be included on this page, please e-mail the Economic Development team.
N.B.: This page is updated Monday-Friday. We recommend to contact the local businesses or check their website and/or social media to ensure they have made no changes to their services and hours of operation.